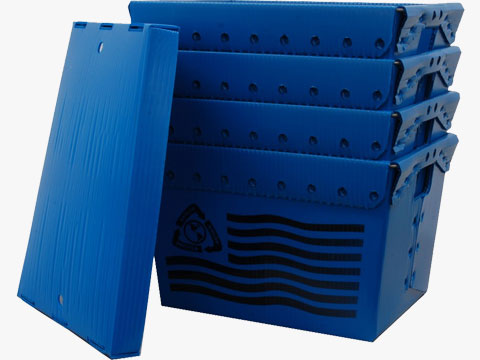 PP Bubble Pallet Sheets
PP Bubble Pallet Sheet Sleeve Systems are available with a wide range of features ensuring a solution designed to meet every requirement.
BubbleFine Pallet Guard Protection Sheets is manufactured from strong honeycomb polypropylene structure to provide long lasting protection for various surfaces like windows, doors, stairs, walls and doors. Lightweight and strong, these BubbleFine Pallet Guard Protection Sheets are tear, puncture and impact-resistant. They can be cut, curved and creased to any surface offering complete surface protection for a variety of applications during refurbishment, building and construction projects.
The 6 ply sandwiched structure with a unique circular honeycomb core (provides cushioning) and multiple layers of that polypropylene make these BubbleFine Pallet Guard Protection Sheets durable and reusable multiple times. Unlike plywood, OSB and hardboard, BubbleFine Pallet Guard sheet is not affected by moisture and does not warp over time.
PP Bubble Pallet Sheet Usages
Key Benefits
Front and Back Flap for easy access
Internal partitions and fabrication
Flat closed edges for safety
Logo or corporate branding
Inner lamination or soft trays
3 runner pallet base with access from all sides
'M' or 'Z' folding for optimal return
PP Bubble Pallet Sheet › Technical Information
| Pallet Dimensions | Inner Dimensions | Loading Capacity | Max Stacking |
| --- | --- | --- | --- |
| 1200 x 1000 | 1135 x 935 | 500 Kgs. | 3 (1+2) |
| 1200 x 800 | 1130 x 730 | 400 Kgs. | 3 (1+2) |
Sampling
The sizes of the samples are approx A4 but sizes may vary slightly depending on availability.
Packing
All sizes of this product are dispatched with protective bubble sheet and Woven sacks on both side.
Tolerance
Our current machines work to a tolerance Thickness of +/- 0.1mm. Colour of sheets may differ slightly due to variance in computer monitors.
Dispatch Information
We have an excellent relationship with our Transporter service and all orders are meticulously packed using a variety of materials to ensure the sheets arrive in excellent condition.
Track Order Status
We pride ourselves on great customer service and communication – during the order process you will receive several emails to keep you up to date with the status of your order and also when it has been dispatched.
Delivery
Orders are delivered via a next day service and we aim to dispatch all orders within 48 hrs, 80% of our orders are currently being delivered within 3 working days from ordering. However during busy periods, or if the product is out of stock, we may dispatch within three to four working days from when we receive your order.